2023 CCE Conference Presentations Online
08/03/2023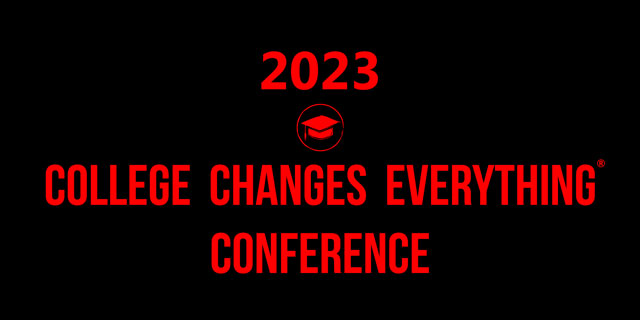 Presentations and other materials from the 2023 College Changes Everything® (CCE) conference are available on the conference website. We appreciate all the equity designers who were able to attend in support of the conference theme – DEIA: The Work We Need to Do. Even if you weren't able to attend, we hope the conference session presentations will inform and inspire you to address Diversity, Equity, Inclusion and Accessibility (DEIA) issues Illinois students face and to consider how do we increase educational equity for our students.
We have gathered most of the presentations and other session materials and have posted them on the conference website. As other presentations are received, we will post them to the website, so check back if a session's presentation hasn't been posted.
Thank you.
2023 CCE Conference Planning Committee
2023 College Changes Everything Conference Planning Committee
Illinois Student Assistance Commission
Illinois Board of Higher Education
Illinois Community College Board
Illinois Department of Commerce and Economic Opportunity
Illinois State Board of Education
Illinois College Access Network
Federation of Independent Illinois Colleges and Universities
Advance Illinois
Education Systems Center at Northern Illinois University
ACT Now
Women Employed
The College Changes Everything® Conference is sponsored
by the Illinois Student Assistance Commission.
Helping Illinois reach its Goal 2025: to increase the proportion
of adults in Illinois with high-quality college degrees and
postsecondary credentials to 60% by the year 2025
You are receiving this message because you registered for ISAC's e-Messaging service through one or more subscription groups for Counselors.